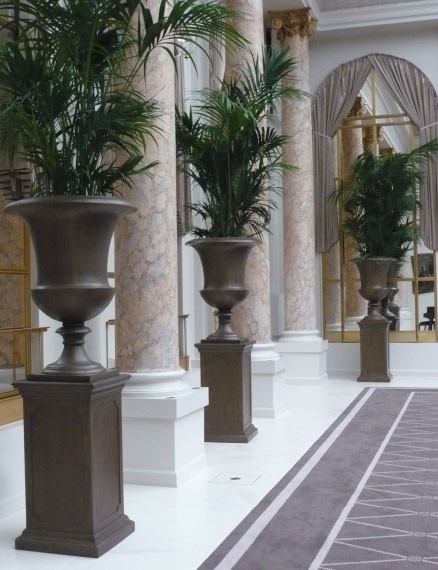 Fibreglass Roman Urns
This fine hotel D'Angleterre in Copen Hagen's smartest district hosts the largest ballroom in Copen Hagen. It can seat 580 people for banquets or conferences.
The vast ballroom is decorated in style with our largest urn, the Roman Urn, standing tall in every corner and along every wall. The urns stands over 120cm high and is a classic design that suits this historic ballroom to perfection.
The Roman Urn is made of fibreglass and is lightweight. The urns are frequently moved around to help decorate more intimate areas or surround the room for a larger meeting or conference.
Back To Gallery