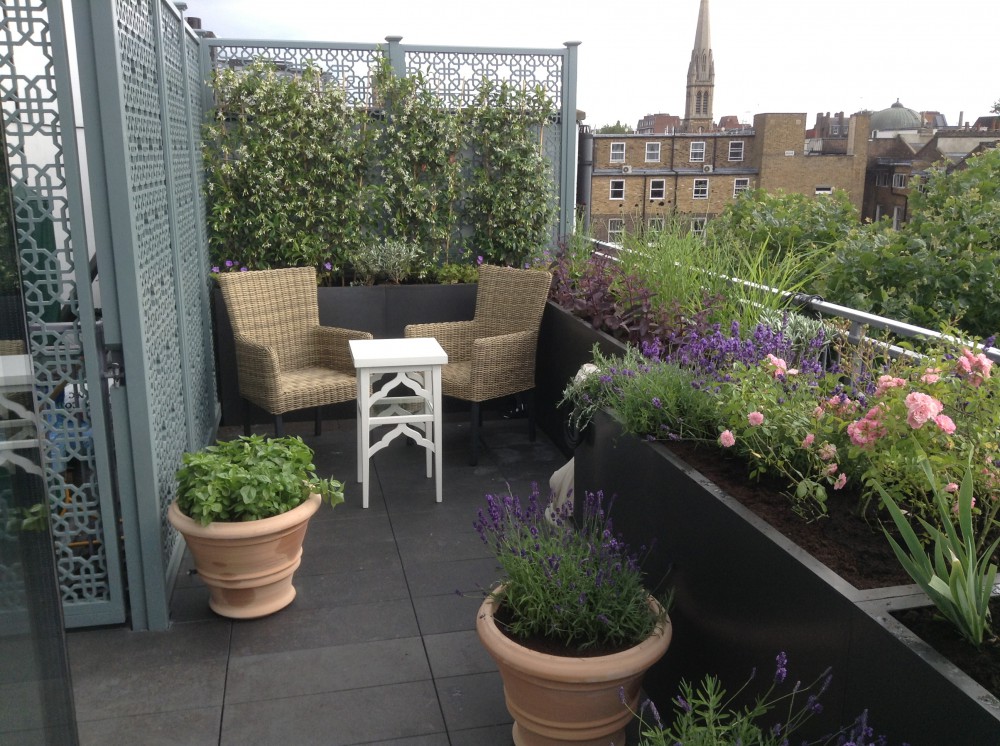 Garden in the Sky
This picture illustrates how a small urban space can be dramatically changed into a flourishing garden with clever use of planters and troughs. Due to a weight restriction on this balcony these light weight fibreglass containers were the obvious choice of material.
The troughs have been fitted with their own irrigation system so watering is made easy.
The project was specified by muliple award winner Arabella Lennox Boyd.
Back To Gallery