Chelsea Flower Show 2021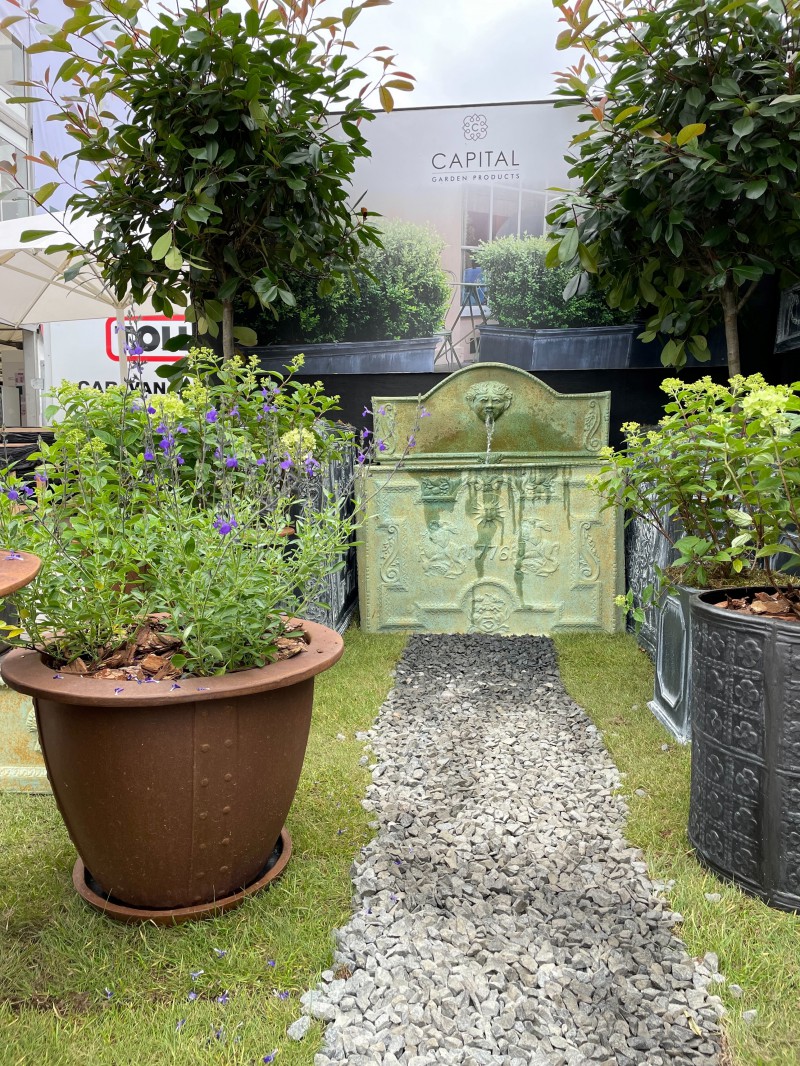 Wow, what a week! It was so lovely to be back at Chelsea Flower again seeing old faces and having a blast, the week was made even better by the beautiful autumn colours and grasses in the gardens as well as the ... sun! It felt like a May Chelsea.
Our George and Dragon Fountain, Bowl Fountain and Botticelli Planter stole the show due to their eye catching finishes and fiberglass benifits.
We were also excited to present our NEW Elite Planters (pictured) which come in a width of 100cm, 1200cm and 1500cm and in any height you like! Alongside our new smart Elite planters we showed off our NEW Phoenix Heated Chair - the perfect seat for these cooler evenings that heats up quickly by the twist of a dial.