Introducing The HOT Seat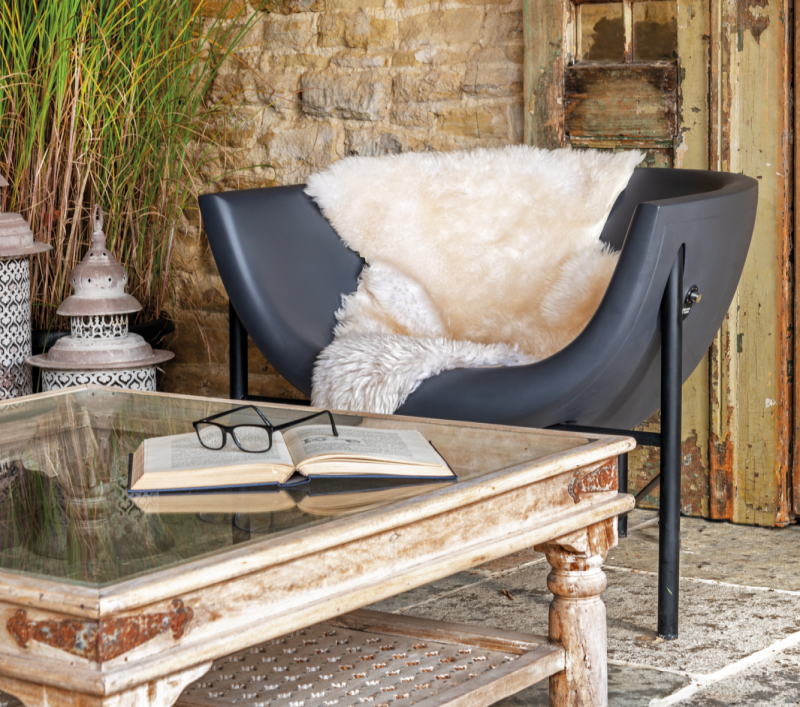 INTRODUCING ... The outdoor PHOENIX CHAIR heats up at the twist of a dial leaving you warm and cocooned on these incoming cooler evenings.
The chairs are more energy efficient then a traditional patio heater that only heats the side of you facing the heater, there is no smoke in your eyes and they have a drainage hole so no wet bottoms once it has rained!
The PHOENIX CHAIR is designed to be left outside all year around and is suitable for home and commercial use and for additional luxury why not add one of our sheepskin rugs.
Why not add a luxury British sheepskin rug that has been finished by hand in the Yorkshire Dales to the chair.
These sheepskins are soft to the touch, are available in a natural off white colour and are approx. 80 x 56cm.