Top 5 Reasons to Buy Artificial Plants and Flowers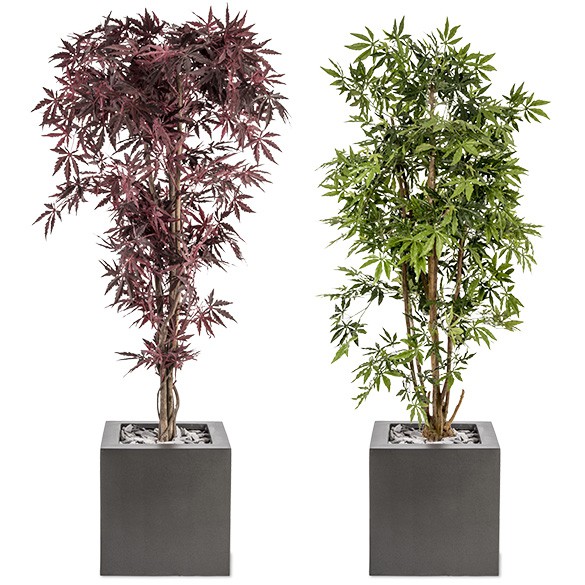 1. Avoid affecting allergy sufferers
Recent estimates suggest that up to 30% of people in the UK suffer from hayfever and similar allergies - so it's not always the best idea to place plants and flowers in your home or place of work. Artificial flowers and plants offer a practical and beautiful alternative to the real thing - providing aesthetic appeal without the prospect of driving people out the door.
2. Low maintenance overheads
Keeping plants and flowers looking healthy requires a little dedication - which is not always possible, nor desirable. Many of our customers choose us because they want to create a natural ambiance without the hassle of pruning, watering, replanting and so on.
3. Long lasting impact
The great thing about fake plants and flowers is that they last all year round, so you don't have to worry about anything going into decline over winter. In fact, artificial plans look fabulous all year round - and for many years to come. The impact is even more striking when artifical plants are matched well with great looking
planters and pots
.
4. Even better than the real thing
Unless you're a keen and competent gardener, the chances are that your floral display or plant arrangement is going to look a little shabby at various times of the year - and possibly all year round according to many of our customers! Your best bet for natural looking perfection might be to take the artifical route: plants and flowers that are crafted to look like the real thing - and which ultimately look better over the longer term.
5. Lower long-term cost
Over several years, the cost of maintaining or replacing various plants and flowers could be significant. A cost-effective solution is often to take the artifical option, which requires little or no ongoing costs following your initial purchase.
The main consideration when buying artificial plants and flowers is: will they look real enough? No-one wants anything fake or tacky in their home or place of work. That's why all our artifical plants and flowers are manufactured to mimic the maximum level of natural detail. In general, the standard of plastic plants has gone through the roof - and our stunning range is no exception. Step this way to check out our
range of artificial plants and flowers
.