A Gift for Gardeners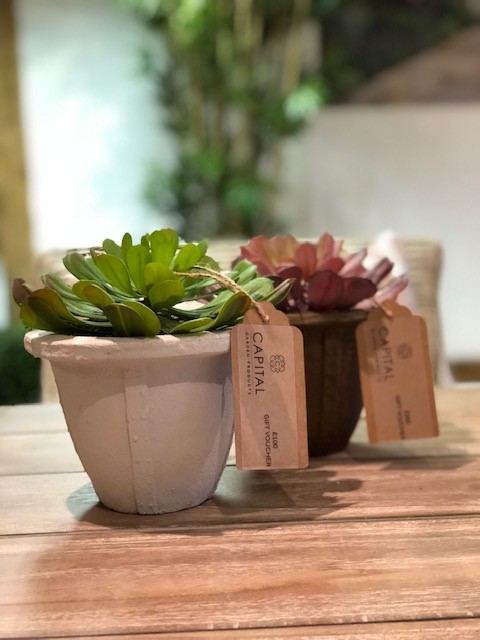 Struggling to think of the perfect gift for your gardener friends or relatives - Capital Garden Products Bespoke Gift Vouchers make the perfect gift.
The lucky gardener will recieve the Gift voucher attached to a miniture version of one of our fibreglass planters complete with a realistic artificial succulent, perfect for a window sill or table centrepiece.
To Order:
1. Phone us on 01580 201 092 and tell us how much you would like to spend.
2. Let us know if you would like the Gift Voucher sent to you or posted direct with a handwritten card.
Your green fingered friends can then choose their own gift from our great range of planters, from our showroom, website or catalogue.
THE SMALL PRINT
Gift vouchers are available in 325 denominations with a £50 minimum spend.
any balance not used will be saved against the account for future orders.
Gift vouchers are non-refundable and cannot be exchanged for cash.